As a pregnant woman (or just a picky eater, I don't know) I cannot STAND the smell of the Beef & Cheese burritos that are sitting in my freezer. They stink. Bad. I want to vomit every time DH or somebody else decides to cook one. Well... guess what my sons new FAVORITE food is?! Yep.. the blastedly disgusting burritos! I got some cute video of him waiting for it to cook in the microwave (he says "All done!") and some cute little pictures, so even though the burritos are revolting, my son's still dang cute, so here ya go! Eat up!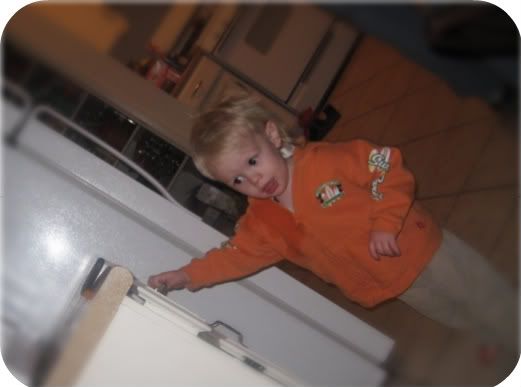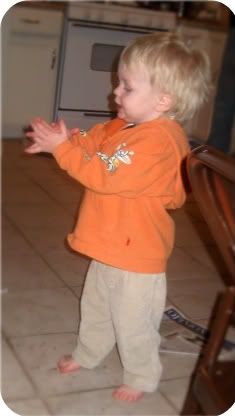 Yaaaaaay! It's all done!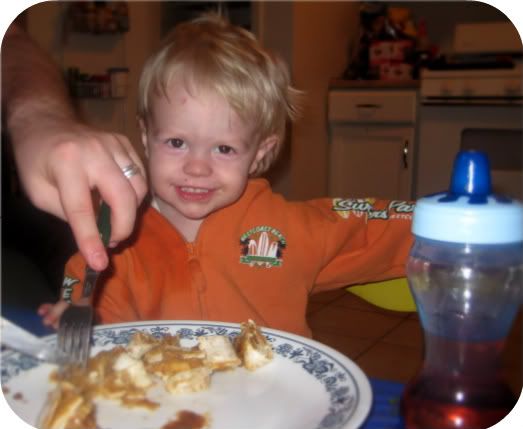 Patiently waiting for Dad to cut it up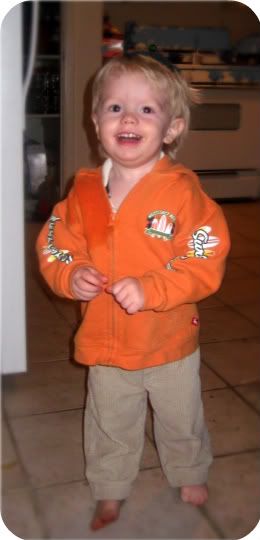 Showing me how very excited (and hungry!) he is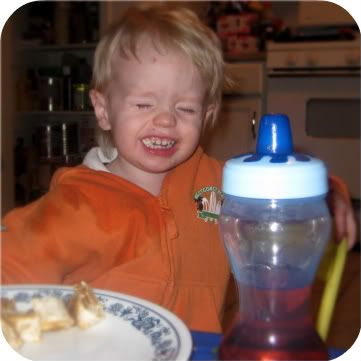 Burrito = Pure and utter bliss!